Our Best Reference Ever!!
Letter cc'd to Melanie Coxon of lawyerhelp.co.nz from a Happy Chappie
Hi X (X is Lawyer first approached before Happy Chappie hired barrister Melanie Coxon)
I wanted to drop you a quick email in regards to my limited licence application that I discussed with you on the evening of Monday the 20th of December.
The purpose of the email is to offer you constructive professional feedback and my experience as a senior sales professional and how stressful the possibility of not being able to drive for work can be.
When I contacted you at 7:00 pm that evening I explained that I had been served with the papers that I had reached 100 demerit points and what would be the likelihood of me driving by the end of the week?
Your response and feedback were that you are an expert in this field and the best in the business and that I should lodge $1,600 into your bank account immediately and book an appointment with you for the following day. Initially, I did not have a problem with that however when I asked what are the chances of me driving by the end of the week you replied No Way or even in between Xmas and New Year, you clearly laid out that because I was obviously not from NZ because of my Irish accent you felt it your duty to inform me of the fact Kiwi's actually have a holiday around this time of year.
I was somewhat offended by this comment as I have lived and worked in NZ for 23 years and fully understand the holiday culture around Christmas and the New Year period.
I tried a different tack and asked you if I was to lodge the fee of $1,600 when could I reasonably expect to get a limited license. You could or would not answer me and I felt that for that fee I should have at the very least received a more detailed answer for my $1,600. You also made the comment to me to ( slow down ) and if you do the crime you do the time.
I decided there and then that we would not be doing business together for the above reasons and I wonder how much other potential business decides to look elsewhere after talking with you?
I now understand that your office is closed and you are on leave until the 17th of January, so one can only assume that I would be sitting at home and you would off in Fiji or where ever spending my hard-earned until your return to work!!!
Fortunately for me, I persevered that evening and it paid off when I came across Melanie Coxon at ok2drive@lawyerhelp.co.nz. I called her straight away and gave Melanie exactly the info given to you.  I filled out the online details which started the process of getting my license application underway.
I asked her for the worst and best case scenario of when I may expect to get a limited license. The best case was Friday the 24th and the worst case was in between Xmas and New Year period. WOW !!!
Sounds expensive I said!! Not at all $690.00 all up and a 100% money-back guarantee if not successful came the friendly response.
I signed my affidavit the very next morning and a copy for my employer was signed later the same day. I was in court on Friday the 24th of December and I received my limited license and drove back to work later the same day.
This whole experience has left me bewildered of so-called experts and professionals and if I or members of my team as sales professionals performed our duties at work in that fashion we would be dead in our business a long time ago.
I work for one of New Zealand's largest companies with 16,000 employees and thousands of company vehicles, therefore, obtaining a limited license can be an issue at times, however, now that we have stumbled on to the friendly team @ Melanie Coxon's practice we now have a business that we know can deliver results with no bullshit at a fair price and we will engage their services moving forward as and when needed.
There is no need to reply to this email however if you feel you would like to, please only do so if you can answer me why you could not give me a date range of when I could expect to be driving? and why your fee is $1,600 as opposed to the $805/$920 of Melanie Coxon?
Regards,
Happie Chappie
Why choose Melanie Coxon
Melanie Coxon:
Is Fast, Friendly and Affordable
Has 25 Years Experience
Immediate Appointment Available
Contactable 24 / 7 in an Emergency
Has Great Results
Easy Pay As You Go
Access to Top Criminal Researcher
Access to Top Private Investigator
Lawyer Help office on Albert Street is only a ½ block from the Auckland District Court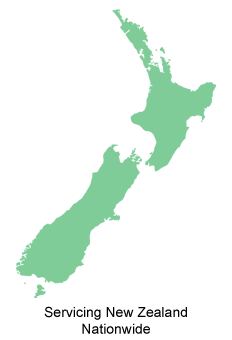 Terms and Conditions of engagement are:
Melanie Coxon holds no indemnity insurance.
Melanie Coxon has had no Law Society complaints in her practising career.
Melanie Coxon has her own complaints procedure available in accordance with the Client Care Rules 2008 of the Lawyers and Conveyancers Act 2006. Details supplied upon engagement, at request, or online here.