Need a Work or Limited Licence? Call Melanie Coxon on 0800 ok2drive now!
Auckland | NZ Nationwide
This page is for Auckland customers. If you live elsewhere in New Zealand, please see our Nationwide Service page.
Fast, Efficient VIP Service For Everyone
Get Started Fee from $690 (Incl GST)
Plus court filing fee $200 for Demerit Points or $150 for Drink Drive / Court imposed disqualification.
Read our Frequently Asked Questions and our Best Fee Promise.
What you get for your $690 (Incl GST) at Auckland District Court ($920 (Incl GST) for other Courts in Auckland:
Instant easy access to comprehensive (online) 10 minute questionnaire!
Normal time 7-10 working days if you have been served your demerit letter or your 28 day Court ordered stand-down has or is about to expire otherwise it will take longer.
Next day office appointment (1/2 block up from Auckland District Court) or same day telephone interview! Your choice! (Telephone interview takes approx 15-20 minutes)
Always available via iPhone or iPad to make an appointment
Fast response to your phone message, email or txt
Filing fee $200 for Demerits plus $50 sealing order charge or $150 for Drink Drive or other Court disqualification (NOT INCLUDED in lawyer's fee). Filing Fee must be paid prior to the court hearing.
Our terms of payment require you to pay the agreed lawyer fee as soon as your application is prepared. This includes your draft affidavit, your employer/accountant's affidavit, the court order and application are prepared. These are normally prepared at the first interview or phone interview.
99% of our applications are unopposed because of the realistic way we prepare the draft order outlining your driving days, times and areas.
Judges approve most of the applications we file with the court. Often Judges praise our applications  in front of the client.
In the Greater Auckland area we can arrange for an independent lawyer to go to your employer's work place to swear their affidavit to save them inconvenience & time. The cost for this is $125.
Easy payment facility. Cash, EFTPOS, Credit Card, Debit Card or Gold Nugget if you have a sense of humour.
Free Log book.
Check out our great client references!
$460 Money Back Guarantee in relation to 1st drink drive or demerit suspension  only if declined by judge. Does not apply if you withdraw or abandon application after the work is done and is prepared. We promise to do our best!
Do You Qualify?
You may not qualify for a work licence (see below) but call Melanie Coxon to double check first.
you have an indefinite disqualification and have been ordered to attend an Alcohol Assessment Centre as a result of repeat offences involving alcohol and drugs. If this is the case call us and we see if we can help you get it lifted.
you have been convicted of any two of the following types of offences committed in separate incidents within 5 years of each other:

Driving under the influence of alcohol or drugs (excluding youth (under 20 alcohol level)
Reckless or dangerous driving
Careless driving causing injury or death
Failing to stop after an accident
Applying for or obtaining a licence whilst disqualified from doing so
If you not sure call us on 0800ok2drive now. With your permission we can check your court record.
Further it is not possible to apply for a work licence:
for the purpose of conducting driving tests or acting as a driving instructor
for use in a passenger service (unless no more than 20 of the demerit points were accumulated while driving in a passenger service)
for use in a transport service, if you were disqualified for excess alcohol while operating a transport service vehicle
Barrister Melanie Coxon

can help you online

if:
this is your first, second or third, sometimes on rare occasion your fourth or fifth suspension for demerit points.
this is your first drink drive conviction within the past five years (and you have no other disqualifying conviction - see above) and are now on a 28 day stand down or your stand down period has just expired
you have been charged with sustained loss of traction or other traffic offence resulting in suspension, are prepared to do an AA defensive driving course.
and now need a work licence as soon as possible to keep your job and alleviate undue hardship not just hardship.
Click the RED get started button on this page then answer the questions. (It will take you approximately 10 minutes) If you are not sure call Melanie Coxon on 021911155.
Double check that you have put in the correct rego number/s of the vehicle/s you seek to drive. Also ensure that the vehicle/s you  need to drive are currently registered and have a valid warrant of fitness. If they do not, your application will be seriously delayed.
How it Works
Take 10 minutes now and answer as many of the questions as you can on my website then hit the submit button.
As soon as we receive your response by email someone from my office will contact you and make an office or telephone appointment for you the same day or next day if you like. We are open till 7:30pm M-F and Saturday afternoon from 2pm to 5pm to save you taking time off of work. We will go as fast as you let us.
When you arrive at my chambers I will give you a copy of my client care documents which includes my fee quote. No surprises! Then with your help I or one of our chamber lawyers will complete preparation of your application in a timely fashion.
Once this is done I will give you my bill of costs which you can then pay by EFTPOS, credit card, cash, online bank transfer or if you have a sense of humour by 'gold nugget' I will fax a copy of your application to the police as soon as your affidavits have been sworn before a lawyer or Court registrar.
Now you know what is going to happen you can stop sweating! Just click the RED 'Get Started' button on the work licence page and leave the rest up to us!
How the Money Back Guarantee Works
My $460 'Money back Guarantee' applies only if this is your first disqualification for demerits, drink drive or other traffic matter and the police refuse to consent to the application and the Judge then refuses to grant the draft order filed in court or any subsequent amended order but for no other applications. ie: if it is your second or third disqualifcation or you change your mind for 'what ever' reason after we have prepared your draft application the money back guarantee does not apply.
Note: No refunds for 'Section 94 Licence Applications where you are seeking community work instead of further disqualification.'
Fast & Efficient! Why?
Office one half block from the Auckland District Court towards Victoria Street
My chambers in the James Kirkpatrick Building, suite 3, ground floor (walk past the elevators) 87-89 Albert Street
The AA (Automobile Association) is 1 block away where you go to pick up your temporary licence
User Friendly
FAQs section on website
Immediate Appointment
Contactable by email ok2drive@lawyerhelp.co.nz or phone 0800ok2drive or 021911133
You can also pay by easy online bank direct credit
Great Service
Shortest processing time in Auckland!
Money Back Guarantee!
Free Log book
Get Driving Fast!
Take 10 minutes now and get started below
Save hours of preparation time for the lawyer
Save days processing your application
Online Application Form
To get started, just fill out the online application form (Red Button) for limited work licences:
Recent Feedback
My temporary licence arrived in mail yesterday, now I can get on with my business.

Thanks very much for your good work and great help. As someone in a South Island provincial centre I was sceptical about how it would work getting my limited licence through an Auckland Barrister. Well, it couldn't have been easier, you guys were very on to it and your communication was first rate. I highly recommend you for anyone needing a limited licence.

Regards, A
Hi

Yes I'm on the road again, happy to be back working again. Thank you very much, appreciate the help. Awesome service.

Kind Regards, K
Just wanted to say thank you for your awesome service. Really appreciate it, the process was fast and prompt. And i'm really enjoying driving myself to work lol.

Thanks again, N
Hello from the chilly south
All good in regards to my limited work licence, top service and will recommend to anyone I know unfortunate enough to be in similar position.

Thanks for speedy and informed help.
Hi Melanie and the rest of the team, I was planning to email you as I walked home last night because the relief I felt was enormous. Everybody was busy or out when I left your office and I was keen to thank you so much for helping me get the limited licence, despite the wild card judge derailing things. Yes I got a call back with a reference number and I was able to get the temporary licence yesterday. I have the court order in the log book and understand the conditions for filling it out before and after each trip. Keep up the good work and I will most definitely recommend you. Thanks again
Hello Melanie & Harriet, I have just uplifted my temporary work licence from the AA branch and would like to thank your team for providing an efficient and affordable service. I will definitely be recommending you to anyone I know who needs assistance. Once again, thank you very much. Regards J - 28 August 12
Once again I would like to thank you for your effort in obtaining the limited licences for me. You have gone the extra mile to answer queries and working through Christmas break to ensure that I am back to work in only 2 days. You have contributed immensely in avoiding a possible loss of job for me. I really appreciate your service. Wish you and the team a very Merry Christmas and prosperous New Year. I will definitely recommend you to my colleagues and family. You delivered more then you promised.
I would just like to thank you again for all your help in obtaining a limited licence for me. It was totally stress free and you were very understanding with the complications I had with the terms of my suspension. It was a very smooth process and you were very prompt, efficient and affordable. Harriet and Melanie were very friendly, can you please extend my regards as they were very professional and helpful. I have highly recommended you to my friends and colleagues. You are a life saver.
Hi Melanie & Team, thanks so much for your fantastic efficient efforts in getting me a day license in just 3 and a half days, it was inexpensive and hassle free. As far as I am concerned it was a small price to pay and all the departments I needed to visit were 'oh so handy' to your office. Your website was user friendly and what a time saver for all concerned.
I lost my licence for demerit points and was recommended Melanie Coxon through a friend, she was a great help and offered fantastic service going the extra mile to get me a limited work licence. I would highly recommend her service, it took a lot of stress off, meaning I was still able to work and support my family. Many thanks for all of your help!!
I found your service excellent and recommend you to everyone especially in regards to the speed you got my limited licence and the communication - with me being far away, and at such reasonable rates.
Hi Melanie & Team, thanks so much for your fantastic efficient efforts in getting me a limited license today.I discovered Melanie Coxon barrister and her Website 0800-ok2-drive which to my surprise was the best value for money and cheapest way for me to get my limited license application underway.She was a great help and offered fantastic service going the extra mile to get me a limited work licence. I would highly recommend her service .Everything went fine at court and I went to the AA outlet and got a temporary licence.Thank you again very very much for your time and effort and for taking care of someone even when theyre way down in the deep south .Recomend to everyone thankyou so much
Thank you to Melanie Coxon and her team. I would like to say thankyou for all your help in the matter of my limited work licience . It was very professional and made so easy to understand. The whole prosses from start to finish was about two weeks from my first email to getting my limited work licence today with no problems at all. I would reccomend Melanie and her team to anyone that is unfortunate to make the same mistake I did. The service is supurb at a very affordable price.
Geoff, our family and I would like to send you the biggest thank you for sucessfully get Geoff his work licence.
We really appreciate the extra work you had to put into it after realising how many times (4) Geoff had lost his licence in the past due to demerits and for encouraging us to carry on with the licencse even when it all seemed destined to be denied.
So thank you, thank you, thank you and we wish you all a Very Merry Christmas and a Happy New Years. - 28 Nov 2011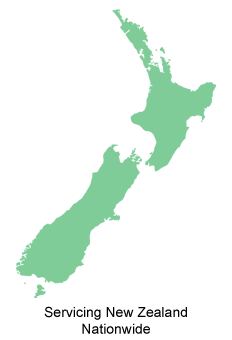 Terms and Conditions of engagement are:
Melanie Coxon holds no indemnity insurance.
Melanie Coxon has had no Law Society complaints in her practising career.
Melanie Coxon has her own complaints procedure available in accordance with the Client Care Rules 2008 of the Lawyers and Conveyancers Act 2006. Details supplied upon engagement, at request, or online here.