Need an Affordable Traffic Lawyer? Call Melanie Coxon on 021-911-133 now!
Charged with speeding, careless use, dangerous driving, sustained loss of traction, careless use causing injury, dangerous driving causing injury or death?
Do you want to defend the charge?
Do you need a Section 94 community service order in lieu of disqualification?
Do you want to try and do a plea bargain then mitigate on sentence or try and get a work licence so you can keep your job and pay the rent or mortgage?
Alternatively, do you want to plead guilty to your charge and have me prepare written submissions to get you the best result on sentence?
Standard charge: $200+GST for each office appointment or court hearing.
Travel charge: $50+GST but only if you are appearing at a court other than at the Auckland District Court.
Standard written submissions, if necessary, $450+GST (easy pay as you go on terms payment plan)

Best efforts but no guarantee.
See testimonial page before you choose a lawyer.
Great Recent Results
Accused charged with driving while disqualified facing six months disqualification and lose of job. Instead granted s. 94 Land Transport Act application to do 50 hours community service instead of disqualification.
Young male charged with dangerous driving and failing to stop. He had overseas job and travel plans. Did a defensive driving course and wrote letter of apology. He received a discharge without conviction on payment of $500 towards costs of prosecution.
Male charged with careless use causing injury, charge reduced to careless use and no disqualification.
Male had car accident where his wife and child was injured. After a forensic inquiry involving the vehicle the charge was reduced to careless use. Result fine only and no disqualification.
Sustained loss of traction doing a 45 second burn in a car park, a youth (17yr old). No previous offences. Wanted to get into the army. Did 50 hours volunteer work. Did a defensive driving course and donated $400 to a charity . In those special circumstances the police did not oppose a discharge without conviction on condition the Court suspended the accused licence for 6 months.
Get Started Now
Take 2 minutes and answer as many of the questions as you can on my website then hit the submit button. As soon as I receive your response, I or one of my staff will contact you and make an appointment for you to see me the very next day.
Traffic Enquiry
Fill out our online enquiry form:
Recent Feedback
Hi Melanie I am so happy that I didn't lose my licence and was also happy with the barrister (Gabriel Haydn) who came to represent me. I feel if he wasn't there to put my case forward I would have had my licence suspended for six months.
Why choose Melanie Coxon
Melanie Coxon:
Is Fast, Friendly and Affordable
Has 18 Years Experience
Immediate Appointment Available
Contactable 24 / 7 in an Emergency
Has Great Results
Easy Pay As You Go
Access to Top Criminal Researcher
Access to Top Private Investigator
Lawyer Help office on Albert Street is only a ½ block from the Auckland District Court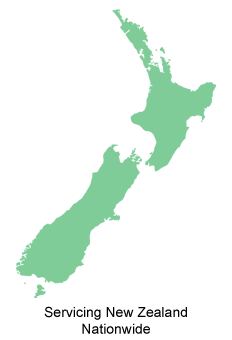 Terms and Conditions of engagement are:
Melanie Coxon holds no indemnity insurance.
Melanie Coxon has had no Law Society complaints in her practising career.
Melanie Coxon has her own complaints procedure available in accordance with the Client Care Rules 2008 of the Lawyers and Conveyancers Act 2006. Details supplied upon engagement, at request, or online here.