Looking For an Affordable Problem Solving Criminal Lawyer Who Knows How To Work Magic?
Searching for Some Peace of Mind?
Have you been arrested or summonsed to court for a criminal offense or traffic charge?
Tired of searching for any affordable user-friendly lawyer that will give you confidence that they will know how to help you out your legal mess?
Then call Melanie Coxon now on 021911133. You can see from a glance below she obviously knows what she is doing.

Diversion or Diversion Appeal
Melanie will see if you are eligible for a diversion and if you have already been turned down, discuss with you the option of doing a diversion appeal. She has succeeded here many times before.
Discharge without Conviction?
Thinking about applying for a discharge? Are the consequences of a conviction for you on this charge going to have serious consequences for your current job or already planned travel?
Melanie Coxon and her team can help you prepare a section 106 discharge without conviction application without charging you an arm and a leg.
Her applications include a supporting affidavit from you and comprehensive written submissions that are required for the judge.
Prepares Quality Written Submissions
More often than not Melanie Coxon's written and oral submissions to the judge work to your benefit.
Great Results!
Look at Melanie Coxon's Great Results before you leave this page.  Get yourself some peace of mind fast and sleep better tonight. 
Alternatively, do you want to defend your charge? LawyerHelp has top defense lawyers available as well to help you out if this is your choice.
Why keep tossing and turning. Call Melanie Coxon now on 09-377-8440 or 021-911-133 for a same-day appointment. What could be easier?  
Take charge of your situation.
$230 incl GST for an office appointment or court hearing. (Auckland) $287 incl GST for other Courts in greater Auckland.
Easy pay as you go payment plan. Cash, EFTPOS, Credit Card or online bank payment.
Possible options: diversion, diversion appeal, charge withdrawn, reduced charge, disputed facts hearing, guilty plea and fine, discharge without conviction, conviction and community work, home detention.
We also prepare helpful written submissions for the Judge to give you the best possible sentence outcome. 
Read our testimonial page before you choose another lawyer.
Great Recent Results
Lady charged with assault of a fellow professional person. She apologised in writing. After a discussion with the police, a decision was made not to charge.
Male charged with assault on male and female. The client attended anger management counseling and letters of apology to both victims. He was required to pay $500 reparation. He received a discharge without conviction so that he could travel overseas.
Female committed fraud by overstating burglary insurance claim. Required to do a letter of apology, $300 reparation, 40 hours community work for Salvation Army, complete a basic First Aid Course with St John Ambulance plus pay a donation of $700 to Salvation Army and send $35 flowers to her parents. She received diversion.
Young man charged with possession of cannabis. He received diversion.
Female charged with making false allegations to police about an incident. The client did psychological counseling and paid reparation. She received diversion.
Young man charged with minor theft. Earned discharge without a conviction by doing voluntary community work with the Hoani Waititi Marae program.
Young man charged with head butting taxi driver. Did anger management, a written letter of apology, did CADS (Community Alcohol Drugs Services) program and paid $2,000 reparation to the victim. Discharge without conviction.
Read more about our Great Results and learn more about our Affordable Fees.
Get Started Now
Click on the get started button below now. Take 3 minutes and answer the questions then hit the submit button. If we don't call you within 30 minutes call us on 021911133.
Have Questions?
Criminal Enquiry
Fill out our online enquiry form:
Have Questions?
Recent Feedback
Thank you Melanie. Your expertise and guidance through the entire court process was invaluable. I have no doubt that without your services, I would have been looking at a conviction rather than diversion. Myself and partner cannot thank you enough.
Hi Melanie I just want to say another BIG Thank You for all your help and assistance regarding my case, and also on a fantastic job you have done with regards to the presentation of my case to the court and judge. My family and I are very grateful for all your efforts and kind words as well as your motivation for getting me the assistance I needed to have achieved the end result we were hoping and working towards, and that was a discharge without a conviction. Thank You very much. Please convey our thanks to your team as well for all their support and hard work.
Best regards C
Dear Miss Coxon, Just a short note to tell you how much my son and I appreciate what you did for us. Without your help and your reasonable fee I don't know what we would have done. Many Thanks.
Melanie. Now that I have my discharge, thanks to you, I can live my dream and travel overseas. God bless you.
Dear Ms Coxon My son and my family want to say a big thank you to you for all your help. I appreciate the effort and skill you put into getting the s.106 discharge that you did. I must also say your charges were very moderate indeed.
Thank you for all your help. I know that if you had not done the written submissions that you did my son would not have gotten the great result that you did. Thank you from the bottom of my heart.
Wow, what great news!!! Thanks for all your efforts. Do you send us a paper or reference number so that we can go to the embassy here? Best Regards J
Why choose Melanie Coxon
Melanie Coxon:
Is Fast, Friendly and Affordable
Has 25 Years Experience
Immediate Appointment Available
Contactable 24 / 7 in an Emergency
Has Great Results
Easy Pay As You Go
Access to Top Criminal Researcher
Access to Top Private Investigator
Lawyer Help office on Albert Street is only a ½ block from the Auckland District Court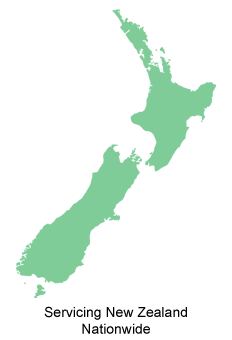 Terms and Conditions of engagement are:
Melanie Coxon holds no indemnity insurance.
Melanie Coxon has had no Law Society complaints in her practising career.
Melanie Coxon has her own complaints procedure available in accordance with the Client Care Rules 2008 of the Lawyers and Conveyancers Act 2006. Details supplied upon engagement, at request, or online here.