Limited Work Licence FAQ's
What is a limited licence?
A limited licence, also called a work licence is a temporary licence issued by the court after approval of a judge. It will have special conditions on it which limits your driving to certain hours and days of the week. It is designed to relieve extreme hardship mainly so you can keep your job or deal with urgent family/medical matters.
Do Special conditions apply?
Normally a limited or work licence will spell out the hours you can drive, which days you can drive and where you can drive. Normally you must fill out a log book every time you drive your vehicle. You must fill in where you are going before you start your trip.
Consequences for driving outside the terms of your limited licence
If you drive outside the conditions of your limited/work licence and are caught you will face a fresh charge of driving while disqualified and face a further six month disqualification, a further fine, your car will be impounded and your limited licence will automatically expire. Your car may also be confiscated by the court.
If you have 100 or more demerit points then your licence will be suspended for 3 months
Can you apply for a limited licence? Yes, on hardship grounds. You will not automatically be given a limited licence. For example if you have a previous bad traffic record the police are likely to object if they consider you a danger on the road or you have lost your licence three times for demerit points.
You can file your application in any District Court
Normally I will file your application at the Auckland District Court because my office is at 87-89 Albert Street (just around the corner from the Auckland District Court) but sometimes it will be quicker to file it at the North Shore Court for example however the Auckland Court considers limited licences every day while some of the smaller courts do not.
How long does it take to get a limited licence?
An application for a limited/work licence can take up to 2 weeks to prepare your affidavit, get an affidavit from your employer, obtain approval from the police prosecutor and get a date set for the hearing of your application. You should see me as soon as you can to start the legal process. If you know you are over 100 demerit points then it will pay to get the application prepared in advance of you being served to minimise the time you cannot drive.
Can you get a limited licence during the 28 Day Suspension period?
No, if you drive in this period and you are stopped by the police you will be charged with driving while disqualified and you will not get a limited licence. If you are convicted you will be suspended for a further 6 months, or 12 months if it is a third or subsequent convicted for driving while disqualified/suspended.
Can you be refused a limited/work licence if you are suffering hardship?
Yes, if you have two or more drink-drive convictions over the level 400 breath or 80 blood, or for refusing to give blood within five years.
Taxi and bus drivers cannot get a limited licence to drive buses or taxis.
You should also be aware that the police can oppose an application for a limited/work licence even if you have five years between convictions if they consider you to be a danger on the road and are a threat to the public safety. This may occur if you have an extensive list of previous drink-drive convictions or a bad traffic record.
Can you still apply for a limited licence if the police oppose it?
Yes. This is because ultimately it is the judge who determines the application and sometimes police concerns can be met by the judge imposing special conditions. If you have completed a defensive driving course, this can on occasion tip the scales in your favour. A defensive driving course will cost you $150 and will require you to attend 4 night-time sessions.
What do you need to do to help me process your limited/work licence application?
Twelve Steps to drive Again!
Step One: You need to fill out the limited/work licence questionnaire. Answer each question honestly with adequate detail then submit the email form by clicking the submit button.
Step Two: When you have completed the questionnaire you need to make an appointment to come to my central Auckland office at 87-89 Albert Street, Suite 3, Ground Floor (only a ½ block from the Auckland District Court - see map).
Step Three: You need to organise my fee $805- $920 incl GST and the court filing fee of $150 if Court ordered disqualification or $200 court filing fee if for demerit points application only. There is no court filing fee for drink-drive applications.
Step Four: When you attend the first meeting at my office you must pay a minimum of $230 (incl GST). The balance must be paid before the application is filed in the court. You will find that most lawyers charge more than I do.
Step Five: I will need to see you in order to prepare your affidavit then have you swear it before the Court Registrar.
Step Six: I will submit your application to the police prosecutor for approval. I will personally deliver it to him at his office in the building next door. This saves time and unnecessary delay because the application can be processed quicker. (No delay in the mail). This will save you time. Most lawyers will take your instructions, prepare the affidavit then mail it to you for your approval before they have you come back to their office and swear it. I will normally do it all at our first meeting unless there is some good reason not to rush.
Step Seven: Once the police indicate they do not oppose your application I will personally deliver your application to the Court Registrar across the road from my office.
Step Eight: I will obtain a prompt Court date for your matter.
Step Nine: You will normally be required to attend court in the morning with me for your limited licence application hearing. However sometimes I can do it without you attending, if this is the case I will let you know in advance.
Step Ten: Once the licence has been approved by the Judge, the Court will then prepare the necessary official documents and your Limited Licence will be ready by the end of the day. You will need to attend the LTSA/AA (Land Transport Safely Agency / Automobile Association) Express office.
Step Eleven: You need to take your court order and pay a licence fee of $39.30 to the AA office one block away on the corner of Victoria and Albert Street to get a new plastic driver's licence.
Step Twelve: Fill in your logbook which I will supply to you free and you can get driving.
I hope the above information is helpful to you and takes some of the mystery and worry out of the process. You arrange my modest fee. I will do the rest.
Have Questions?
Online Application Form
To get started, just fill out the online application form (Red Button below) for limited work licences:
Have Questions?
Recent Feedback
My temporary licence arrived in mail yesterday, now I can get on with my business.

Thanks very much for your good work and great help. As someone in a South Island provincial centre I was sceptical about how it would work getting my limited licence through an Auckland Barrister. Well, it couldn't have been easier, you guys were very on to it and your communication was first rate. I highly recommend you for anyone needing a limited licence.

Regards, A
Hi

Yes I'm on the road again, happy to be back working again. Thank you very much, appreciate the help. Awesome service.

Kind Regards, K
Just wanted to say thank you for your awesome service. Really appreciate it, the process was fast and prompt. And i'm really enjoying driving myself to work lol.

Thanks again, N
Hello from the chilly south
All good in regards to my limited work licence, top service and will recommend to anyone I know unfortunate enough to be in similar position.

Thanks for speedy and informed help.
Hi Melanie and the rest of the team, I was planning to email you as I walked home last night because the relief I felt was enormous. Everybody was busy or out when I left your office and I was keen to thank you so much for helping me get the limited licence, despite the wild card judge derailing things. Yes I got a call back with a reference number and I was able to get the temporary licence yesterday. I have the court order in the log book and understand the conditions for filling it out before and after each trip. Keep up the good work and I will most definitely recommend you. Thanks again
Hello Melanie & Harriet, I have just uplifted my temporary work licence from the AA branch and would like to thank your team for providing an efficient and affordable service. I will definitely be recommending you to anyone I know who needs assistance. Once again, thank you very much. Regards J - 28 August 12
Once again I would like to thank you for your effort in obtaining the limited licences for me. You have gone the extra mile to answer queries and working through Christmas break to ensure that I am back to work in only 2 days. You have contributed immensely in avoiding a possible loss of job for me. I really appreciate your service. Wish you and the team a very Merry Christmas and prosperous New Year. I will definitely recommend you to my colleagues and family. You delivered more then you promised.
I would just like to thank you again for all your help in obtaining a limited licence for me. It was totally stress free and you were very understanding with the complications I had with the terms of my suspension. It was a very smooth process and you were very prompt, efficient and affordable. Harriet and Melanie were very friendly, can you please extend my regards as they were very professional and helpful. I have highly recommended you to my friends and colleagues. You are a life saver.
Hi Melanie & Team, thanks so much for your fantastic efficient efforts in getting me a day license in just 3 and a half days, it was inexpensive and hassle free. As far as I am concerned it was a small price to pay and all the departments I needed to visit were 'oh so handy' to your office. Your website was user friendly and what a time saver for all concerned.
I lost my licence for demerit points and was recommended Melanie Coxon through a friend, she was a great help and offered fantastic service going the extra mile to get me a limited work licence. I would highly recommend her service, it took a lot of stress off, meaning I was still able to work and support my family. Many thanks for all of your help!!
I found your service excellent and recommend you to everyone especially in regards to the speed you got my limited licence and the communication - with me being far away, and at such reasonable rates.
Hi Melanie & Team, thanks so much for your fantastic efficient efforts in getting me a limited license today.I discovered Melanie Coxon barrister and her Website 0800-ok2-drive which to my surprise was the best value for money and cheapest way for me to get my limited license application underway.She was a great help and offered fantastic service going the extra mile to get me a limited work licence. I would highly recommend her service .Everything went fine at court and I went to the AA outlet and got a temporary licence.Thank you again very very much for your time and effort and for taking care of someone even when theyre way down in the deep south .Recomend to everyone thankyou so much
Thank you to Melanie Coxon and her team. I would like to say thankyou for all your help in the matter of my limited work licience . It was very professional and made so easy to understand. The whole prosses from start to finish was about two weeks from my first email to getting my limited work licence today with no problems at all. I would reccomend Melanie and her team to anyone that is unfortunate to make the same mistake I did. The service is supurb at a very affordable price.
Geoff, our family and I would like to send you the biggest thank you for sucessfully get Geoff his work licence.
We really appreciate the extra work you had to put into it after realising how many times (4) Geoff had lost his licence in the past due to demerits and for encouraging us to carry on with the licencse even when it all seemed destined to be denied.
So thank you, thank you, thank you and we wish you all a Very Merry Christmas and a Happy New Years. - 
NOTE: Payment plan available for beneficiaries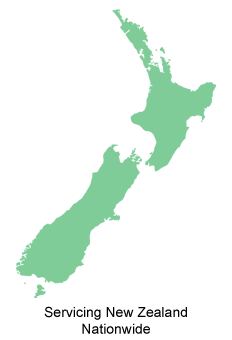 Terms and Conditions of engagement are:
Melanie Coxon holds no indemnity insurance.
Melanie Coxon has had no Law Society complaints in her practising career.
Melanie Coxon has her own complaints procedure available in accordance with the Client Care Rules 2008 of the Lawyers and Conveyancers Act 2006. Details supplied upon engagement, at request, or online here.